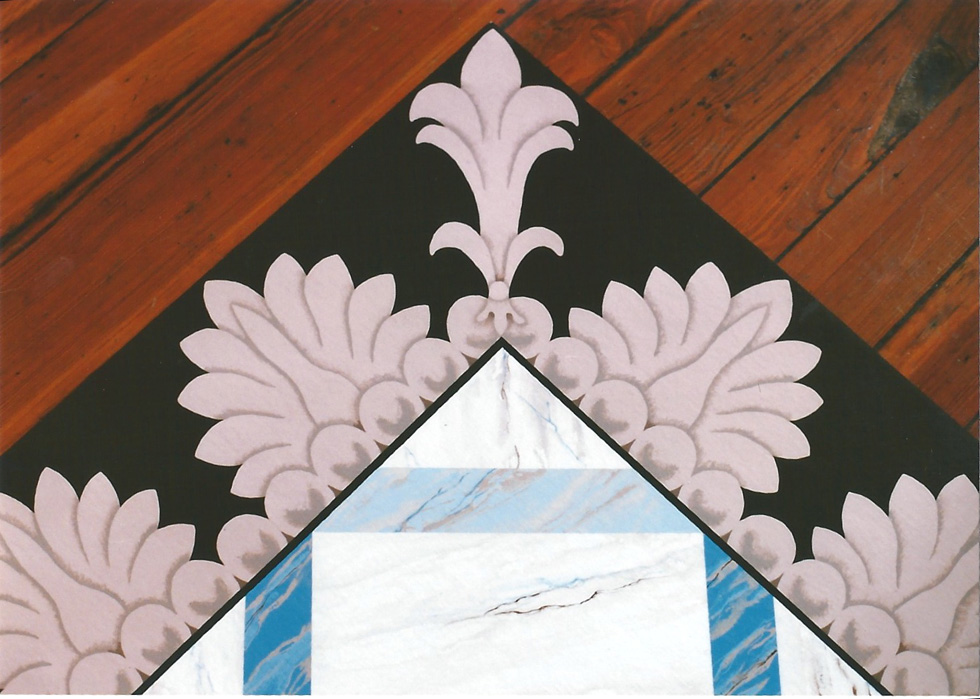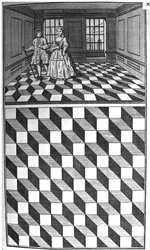 For the first 50 years of this nation floorcloths were considered one of the most elegant ways to dress up a room. They imitated marble tiles and carried fashionable neoclassical motifs onto floors.
In creating my own floorcloths, I've turned to historic design sources. I've studied Roman mosaics – both in person and via books – and consulted British 18th-century books by John Carwitham and Batty Langley. In doing so, I've built up an inventory of center medallion and border patterns. This gives me the freedom to adapt traditional patterns for contemporary homes.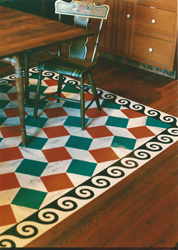 For today's floorcloths, I use both traditional and non-traditional materials. Yes, I still use heavy-grade cotton canvas as the support material. But instead of oil-based paint, I employ nontoxic semi-gloss latex enamel. And instead of varnish, I coat each piece, front and back, with clear acrylic. This strong, east-to-wash surface will last for years and can easily be refreshed.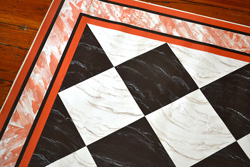 Floorcloths need to be placed atop smooth hard surfaces like wood or concrete. They will withstand lots of use, but high-heel shoes may leave impressions. Furniture, particularly heavy chairs, should have felt pads attached to each leg.
Floorcloths need to be commissioned so they can fit the desired space in size, shape, design, and color. Prices range from $75 to $125 a square foot depending on the intricacies of the design.
Click here for a post in my ART I MAKE blog that shows me making a floorcloth on commission for an Maryland Eastern Shore house, c. 1806.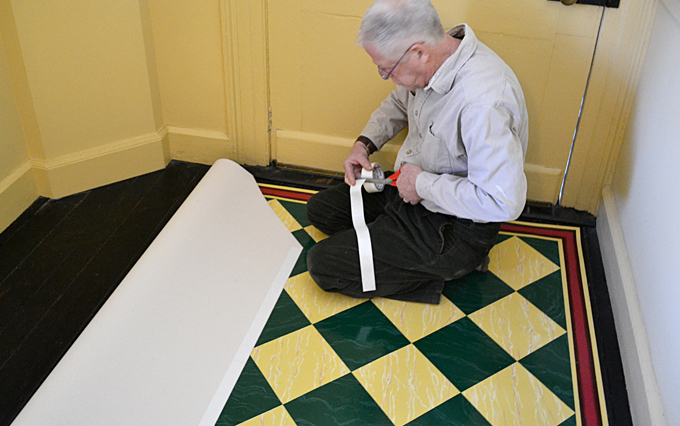 (ABOVE) Cutting carpet tape during installation of the floorcloth shown in the blog post, and (BELOW) the completed installation .